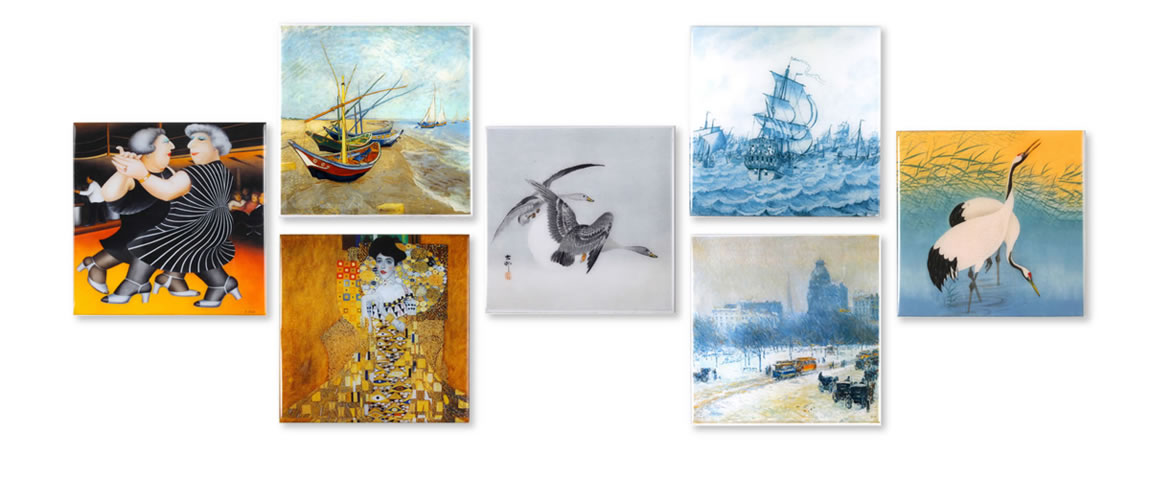 Art on Ceramic Tiles
Museum quality prints embedded in epoxy resin for display on a table or wall.
We start with a white wall tile and coat it with a layer of epoxy resin. Then we layer our photographic print and pour a second layer of thick clear epoxy resin. After a day of curing we sand it and pour a third layer of resin and, after a few days, the surface is smooth, transparent and rock hard. Master art enhances home or office and promotes a sense of comfort and calm.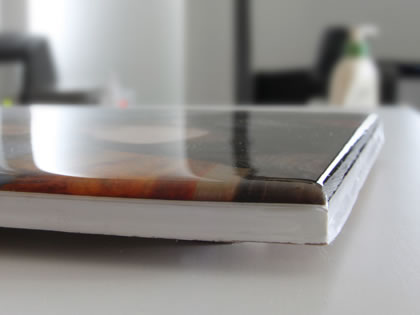 Option of white edge
Painted with white enamel before applying layers of epoxy resin. As seen, the epoxy layer is quite deep.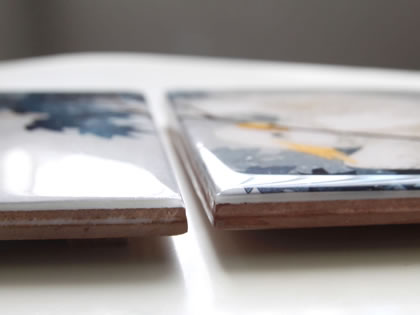 Option of plain edge
Tile edge can be left as the natural clay tile with the epoxy bringing out the warm colour.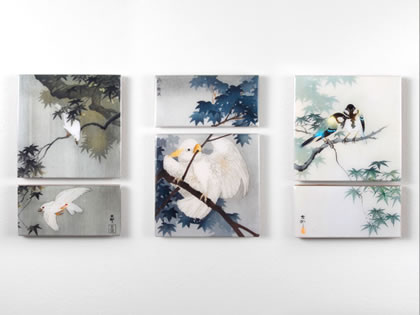 Hang as single or in sets
On the reverse side are felt pads for laying on furniture and a hangar for quick wall mounting.
The six inch square tile
Sit it on a stand for display on a table, shelf or cabinet. Hang them on a wall or lay it down.
$30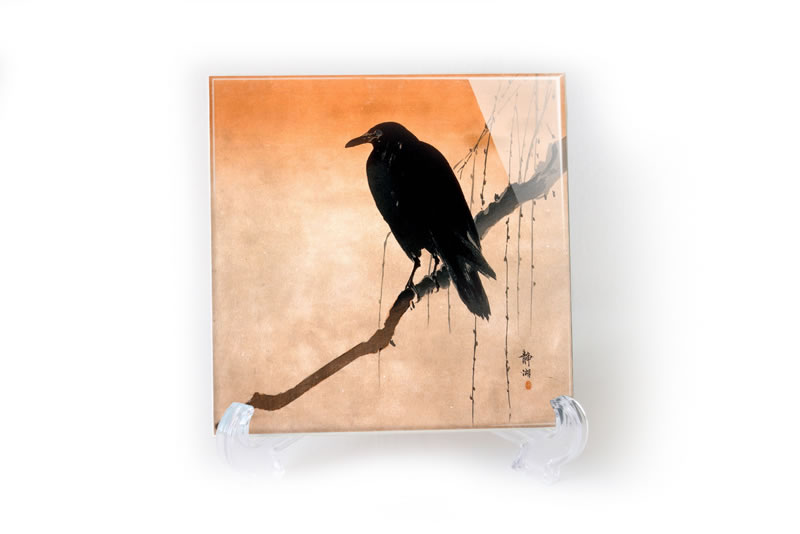 The mini tiles
A mini is a half tile, only 3 inches by 6 inches with pads and a hanger on the back. Display just one or several together. They're effective in small spaces and complimentary with indoor plants.
$20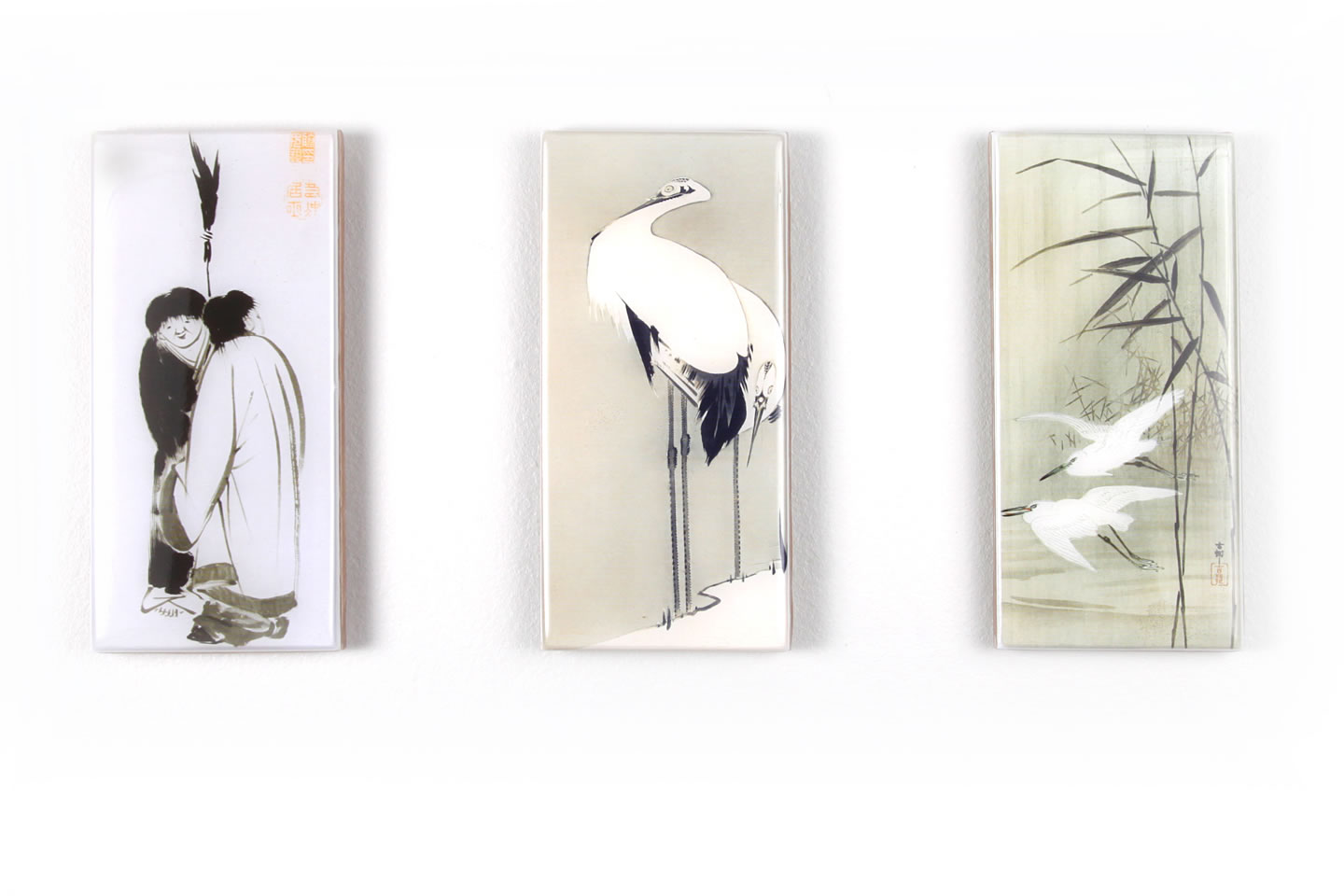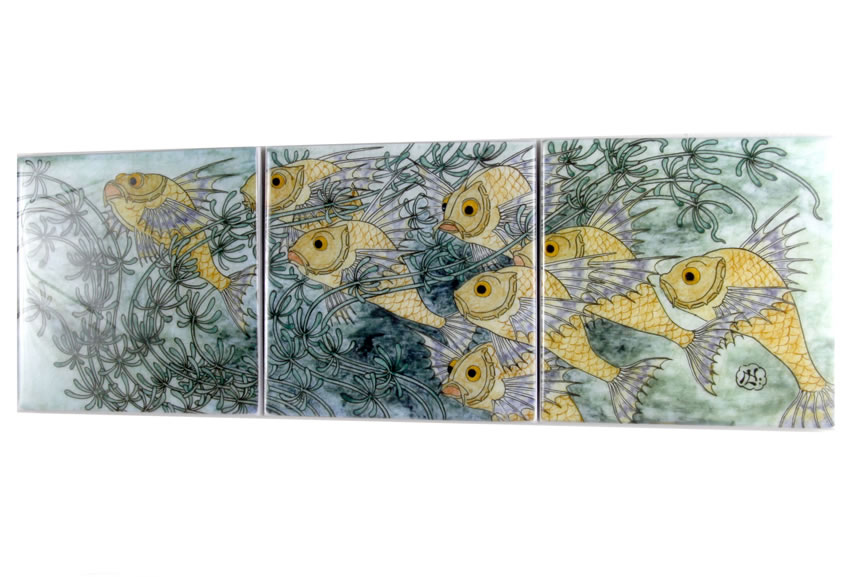 Tile Sets
Tiles can be displayed singly or in sets with each tile hanging independently on nails spaced 6 inches apart, horizontally or vertically.
from $40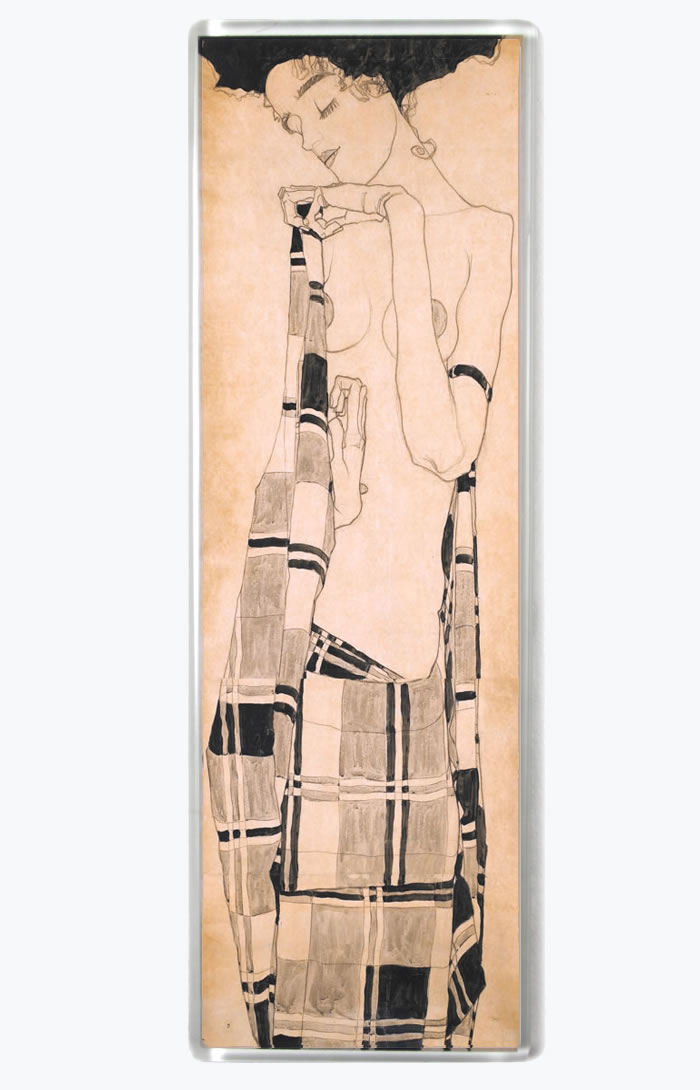 3/4 inch thick slab of glass
It's a four inch by twelve inch slab of glass, coated with high reflectory white on the back and featuring a high definition print under layers of clear epoxy resin. With a hanger and felt pads on the back, the slab "floats" about a quarter inch off the wall.
$60
Digital Museum Quality
Museums and governments have been releasing high definition imagery of public domain art and have made available supreme quality prints, paintings, porcelain and master works, selections of which we've printed onto five-star quality photographic paper and embedded under layer of clear epoxy resin.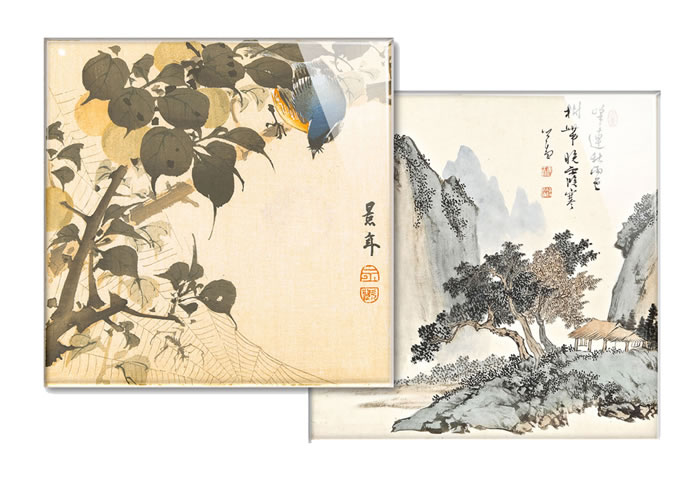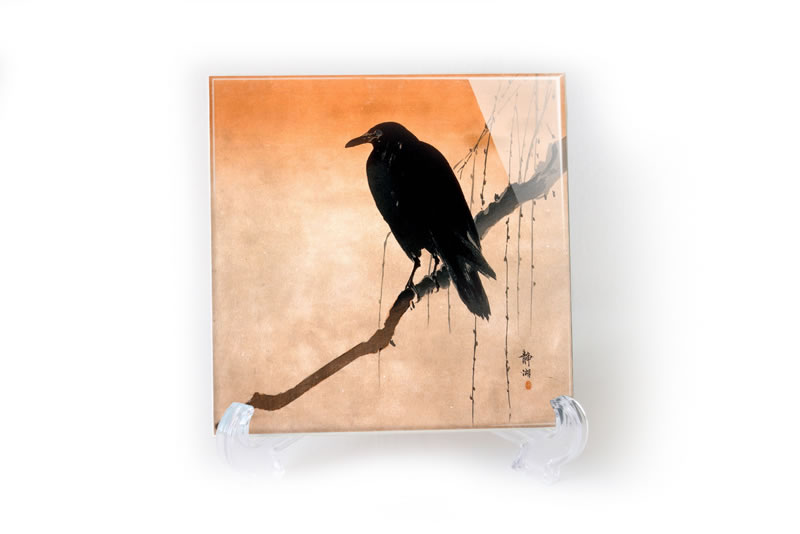 Unique Decorative Tiles
from DezzoStudio
View our selection, contact us to order online.
View Gallery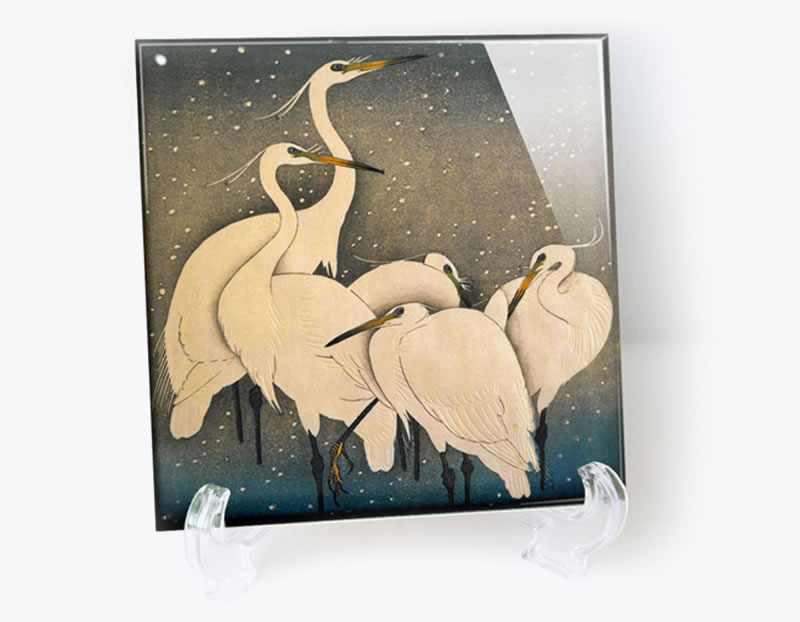 Woodblock Print Tiles
Japanese woodblock printing was an early method to mass produce art for home decor. After the artist had created the artistry, a carver traced its lines onto wood and hand carved it in relief. A printer, trained in the art of creating pigment, used them as printing plates to transfer vivid colour to paper or cloth. It takes a master artist plus a master carver plus a skilled printer to create an iconic Japanese art print, cherished around the world for stylized line and form that create timelessly contemporary decor.