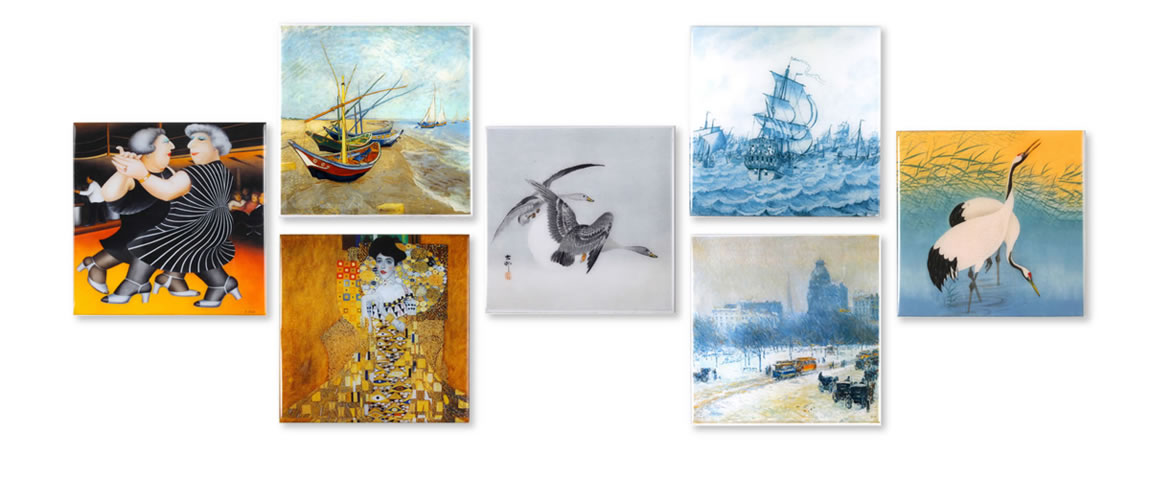 Ceramic tiles and ancient artistry
It's like preserving art in glass.
We coat a white wall tile with a layer of clear epoxy resin and lay in a museum quality print. Then we pour a layer of thick clear epoxy resin which, after 24 hours of curing, becomes hard enough to sand and pour a third layer of epoxy resin. After a few days, the surface is smooth, transparent and rock hard. Master art enhances any home environment and promotes a sense of comfort and stability.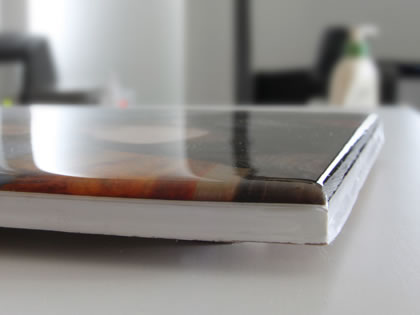 Thick layers of epoxy
As you can see, the epoxy is really quite thick, almost half the depth of the ceramic tile itself. It's not just a gloss coating.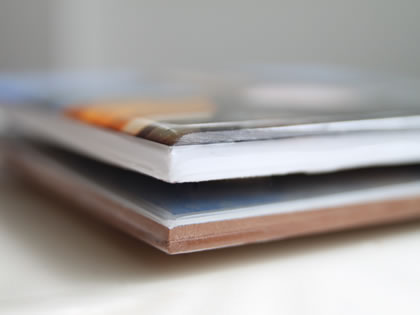 Edge treatment options
On some tiles I have painted the sides white, while some are left unpainted. Personally, I prefer the natural clay colour of the tile's edge.
Hangers and pads on back
The back includes info, options for hanging or laying... and yes, the hanger is attached with epoxy... and no, it won't fall off.
The six inch square tile
Showcase it on a desk, table or shelf. Display in a cabinet. There's a hanger and felt pads on the back so you can hang on the wall or lay it down for use as a coaster. Easel stand is optional.
$30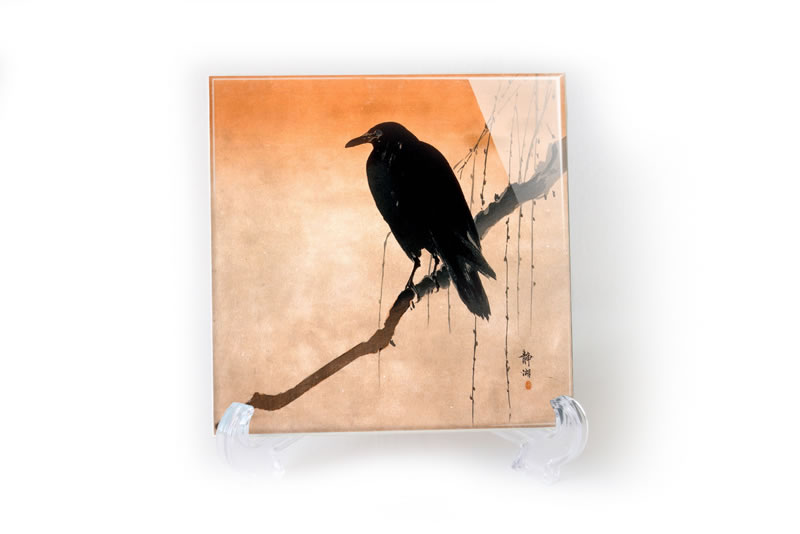 The mini tiles
A mini is a half tile, only 3 inches by 6 inches with pads and a hanger on the back. Display just one or several together. They're effective in small spaces and complimentary with indoor plants.
$20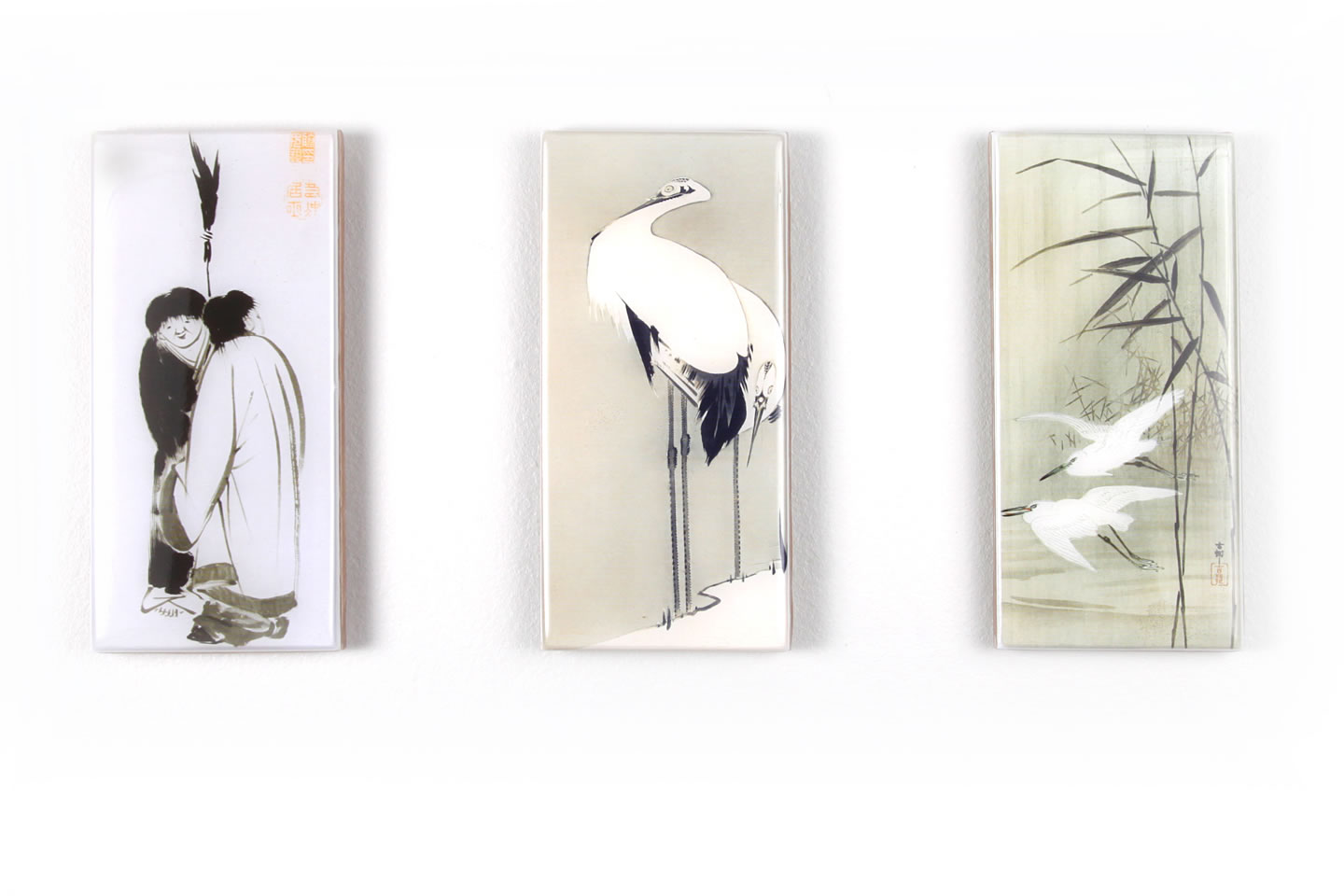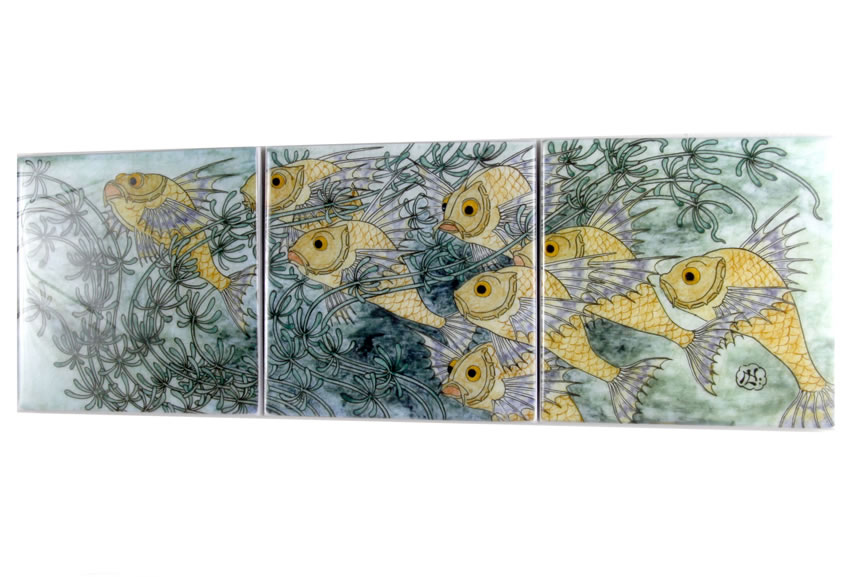 Tile Sets
We have tile and a half sets as two tile sets and three or four tile sets.
from $40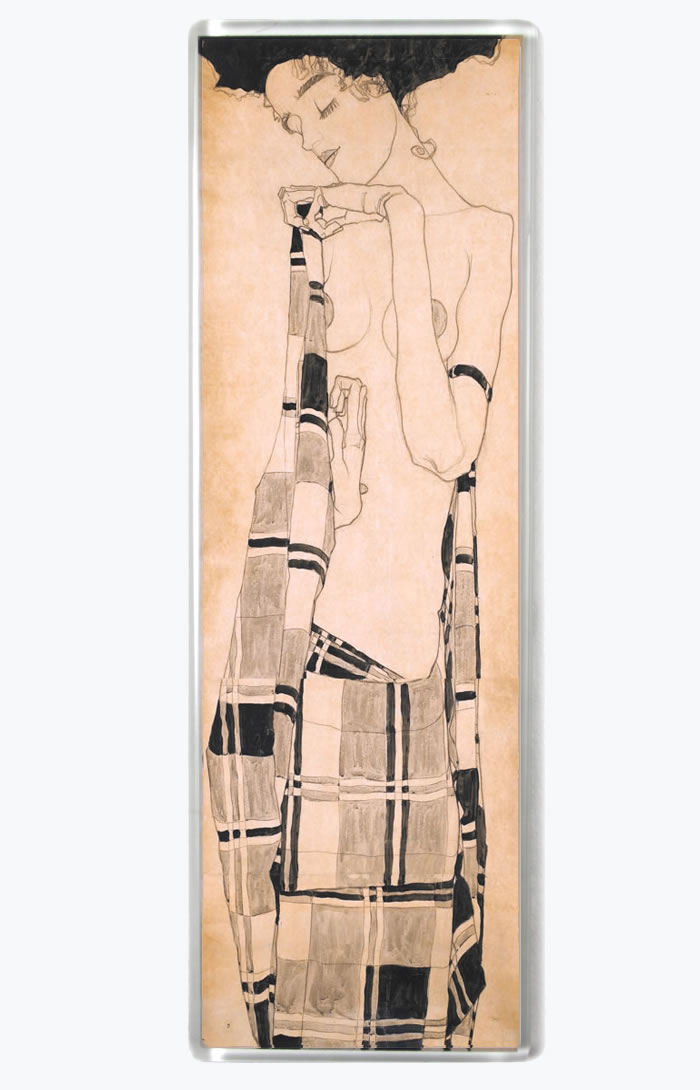 3/4 inch thick slab of glass
It's a four inch by twelve inch slab of glass, coated with high reflectory white on the back and featuring a high definition print under layers of clear epoxy resin. With a hanger and felt pads on the back, the slab "floats" about a quarter inch off the wall.
$60
Digital Museum Archives
Museums and governments have been releasing high definition imagery of public domain art. They've released supreme quality prints, paintings, porcelain and master works selections of which we've printed on a six colour printer onto photographic paper.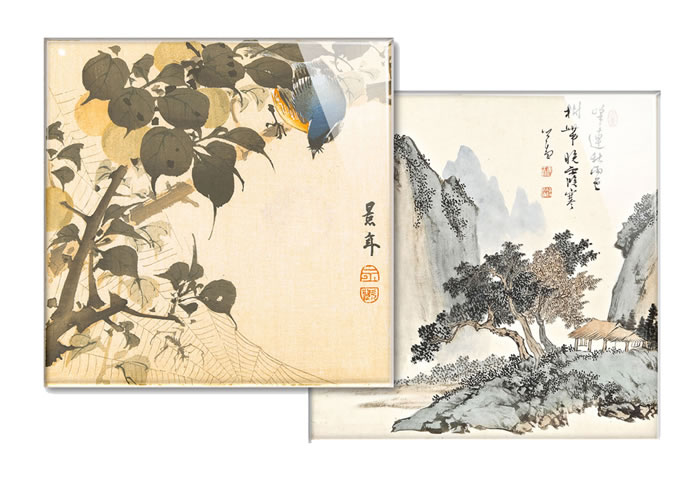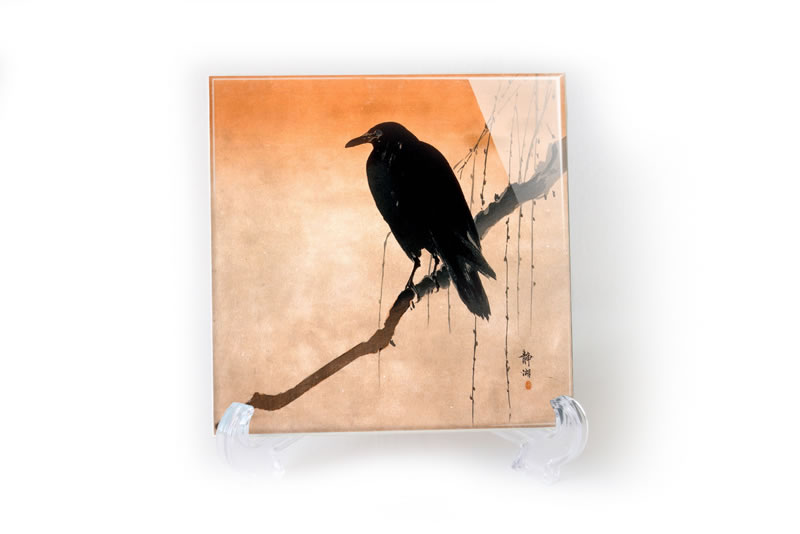 Unique Decorative Tiles
from DezzoStudio
View our selection, contact us to order online.
View Gallery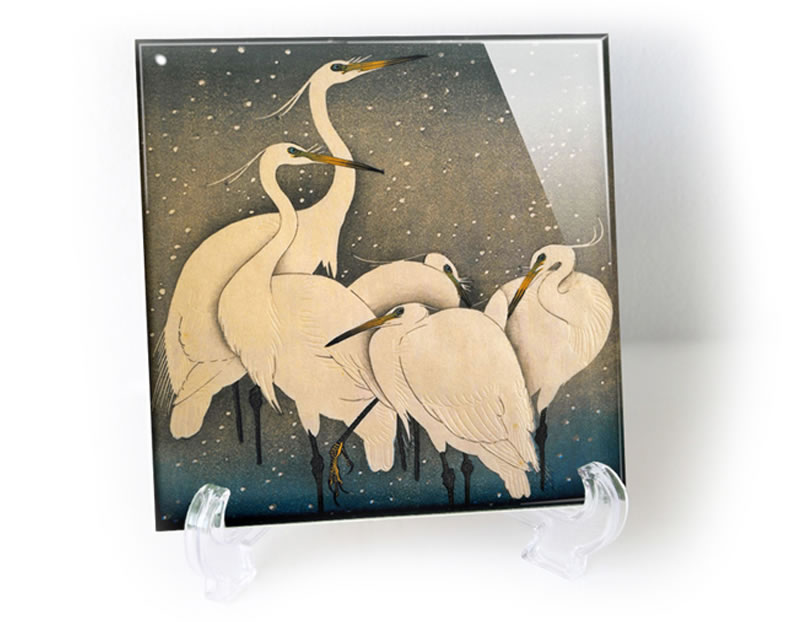 Woodblock Prints
It takes a master artist plus a master woodblock carver plus a skilled printer to create these iconic Japanese art prints. In woodblock printing, an image is carved in reverse on a piece of wood, leaving the inked sections raised in relief on the wood. Each print requires one carved woodblock for each colour and is inked and printed on paper or fabric. The Japanese water-based inks provide a wide range of vivid colors. This iconic Japanese art form is cherished around the world for its stylized line and form that create timelessly contemporary decor.